Michigan passed a new law creating a roadside drug testing pilot program
Sep 5 2016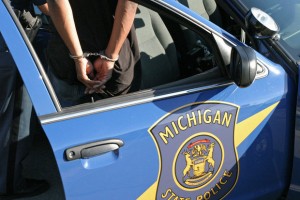 Michigan Senators Rick Jones and Tom Casperson, spearheaded Senate Bills 207 and 434, which established a one-year pilot program that would permit law enforcement officers trained and certified as Drug Recognition Experts (DRE's) to administer a saliva test to drivers suspected of being under the influence of drugs like heroin, marijuana and cocaine.
"The saliva test conducted would be utilized in conjunction with the drug recognition 12-step evaluation currently used by DREs," Governor Snyder stated in a press release upon signing the bills June 2016.
"The five-county pilot program will be used to help determine accuracy and reliability of the tests," the Governor's statement reads.
The Michigan State Police have already begun working on a plan to establish this pilot program for roadside drug testing.
This new law instructs the state police to pick five counties where it will conduct a one-year pilot program for saliva-based testing to check drivers for drugs like marijuana, heroin and cocaine.
"We expect the counties to be finalized this summer with a pilot to begin sometime later in the year," MSP spokeswoman Shanon Banner said.
The five counties will be determined based on criteria including: the number of impaired driving crashes; the number of impaired drivers arrested; and the number of Drug Recognition Experts (DREs) trained in the county, she said.

For information regarding the effects of drug abuse – Click Here
For  information on a drug free work place – Click Here
For  information on substance abuse programs – Click Here
For information on DOT Drug / Alcohol Testing requirements – Click Here
John Burgos
Business Development Manager
https://accrediteddrugtesting.net
(800) 221-4291
Accredited Drug Testing Inc
Health Screening USA Inc