New FRA Rules Expand Drug and Alcohol Testing
Dec 1 2016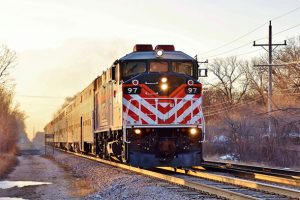 Separate rules increase protections, add Maintenance of Way workers to drug and alcohol testing policy
The U.S. Department of Transportation's (DOT) Federal Railroad Administration (FRA) announced it has issued two final rules to better protect railroad employees working on or near railroad tracks.
One rule amends the existing Roadway Worker Protection Regulation, while the second rule, Control of Alcohol and Drug Use, amends the FRA's current drug and  alcohol testing regulations expands the requirements to now cover maintenance of way (MOW) employees.
The second rule fulfills a requirement of the Rail Safety Improvement Act of 2008.
The Roadway Worker Protection final rule amendments will:
Resolve various interpretations that have developed since the rule went into effect almost 20 years ago;
Implement FRA's Railroad Safety Advisory Committee's (RSAC) consensus recommendations;
Organize certain FRA Technical Bulletins;
Codify a FAST Act mandate by adopting new requirements governing redundant signal protections;
Address the safe movement of roadway maintenance machinery over signalized non-controlled track (not under a dispatcher's control); and
Amend certain qualification requirements for roadway workers.
The most recent amendments require that job briefings include information for roadway worker groups on the following:
Accessibility of the roadway worker in charge
Standards for how "occupancy behind" train authorities (when the authority for a work crew does not begin until the train has passed the area) can be used; and
Require annual training for any individual serving as a roadway worker in charge.
"These new rules add another layer of protection for workers who work along and near railroad tracks and will help us reduce preventable worker injuries and fatalities," said FRA Administrator Sarah E. Feinberg.
These updated changes came in response to a congressional mandate and recommendations by the National Transportation Safety Board (NTSB).  These changes allow the FRA to broaden the scope of its existing drug and alcohol testing regulation to include Maintenance of Way (MOW) employees.
Currently, a MOW employee is only drug and alcohol tested when he or she has died as a result of an accident or incident. MOW employees will now be fully subject to FRA's drug and alcohol testing that includes random testing, post-accident testing, reasonable suspicion testing, reasonable cause testing, pre-employment testing, return-to-duty testing and follow-up testing.
"Whether you are an engineer, conductor or someone working alongside the tracks, safety requires alertness. Any reduction in awareness caused by drugs or alcohol use can often be the difference between life and death," Feinberg added.
The final Roadway Worker Protection rule is effective April 1, 2017. The Control of Alcohol and Drug Use goes into effect one year after publication.
http://www.fra.dot.gov/eLib/details/L17465
http://www.fra.dot.gov/eLib/Details/L17467
For information regarding the effects of drug abuse – Click Here
For  information on a drug free work place – Click Here
For  information on substance abuse programs – Click Here
For information on DOT Drug / Alcohol Testing requirements – Click Here
John Burgos, CPC
Business Development Manager
https://accrediteddrugtesting.net
(800) 221-4291
Accredited Drug Testing Inc
Health Screening USA Inc