OSHA Issues Final Rule Improving  Tracking of Workplace Injuries and Illnesses
Oct. 25 2016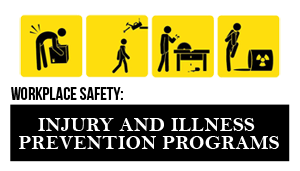 OSHA's proposed new post-accident rule has been delayed until November 1, 2016.   As the date rapidly approaches, OSHA's FAQ page states that the new rule "does not prohibit drug testing of employees. It only prohibits employers from using drug testing, or the threat of drug testing, as a form of retaliation against employees who report injuries or illnesses."  
Here are some checklist items all businesses should take a moment to review:
Does my policy require an automatic blanket testing of anyone involved in an accident?  Yes/No
Does my policy use post-accident triggers such as a dollar amount in relation to damage?  Yes/No
Does my policy require drug testing after any workplace accident, no matter the scale?  Yes/No
If you answered yes to any of the items above, then your policy could leave you open to a high risk of OSHA citation.  As always, there are exceptions to the rule.
Employers that are complying with state or federal drug testing requirements are not affected.
Here's another checklist.  Take a look and see how it compares to the one above.
My policy has been reviewed recently for OSHA compliance issues?  Yes/No
My policy limits post-accident testing to situations and individuals where there is reasonable cause to believe impairment played a role?  Yes/No
My supervisors and managers are trained to recognize signs of substance abuse and document them for reasonable suspicion purposes?  Yes/No
If you answered yes to any of these questions, then you have already taken steps to ensure OSHA compliance.  Until the final rule is passed on November 1 please click the link below to view the information on OSHA's website.
https://www.osha.gov/recordkeeping/finalrule/finalrule_faq.html

For information regarding the effects of drug abuse – Click Here
For  information on a drug free work place – Click Here
For  information on substance abuse programs – Click Here
For information on DOT Drug / Alcohol Testing requirements – Click Here
John Burgos, CPC
Business Development Manager
https://accrediteddrugtesting.net
(800) 221-4291
Accredited Drug Testing Inc
Health Screening USA Inc