California Drug and Alcohol Testing
Accredited Drug Testing, Inc. is proud to provide alcohol and drug testing in California with a variety of screening services available at locations throughout the state. Our experienced team works hard to ensure that every drug and alcohol test is performed utilizing comprehensive chain of custody procedures, confidentiality and professionalism. We work closely with companies, third party administrators and individuals to offer a variety of drug, alcohol and DNA  testing services.
Drug Testing in California
ADT offers a range of drug testing services, from standard drug and alcohol tests to customizing a drug test to detect specific substances. Talk to our professional team about customizing a drug screening and we'll work with you to meet your needs. Personalized service is our priority, which is why our drug testing California centers are located throughout the state for your convenience.
Accredited Drug Testing is proud to serve the state of California, including the following cities:
View All Locations →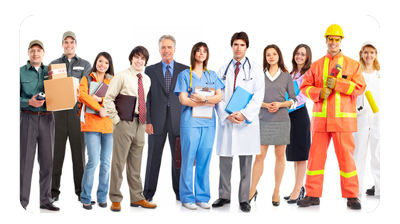 Employee Drug Testing
California Drug Free Workplace
The State of California encourages all companies to promote a drug free workplace. In addition, the California Drug Free Workplace Act of 1990 requires that any business contracting with or receiving grants from California State Government be a drug free workplace.
The ADT team provides various standard drug tests including 5 panel, 9 panel, 10 panel and 12 panel drug screens as well as customized tests as well as customized tests which are able to detect specific substances. Our tests can also be used to determine usage of K2, spice, and bath salts. Drug tests can also be expanded to test for additional opiates and prescription drugs.
In addition, our web-based system allows clients to schedule appointments and receive results online. That means when you choose our state-of-the-art employee drug testing services, you can coordinate your employee's testing all from the convenience of your own office.
ADT also offers Mobile Drug Testing services which bring our drug testing California services right to your place of business. Our testing specialists travel to you and are able to provide our full range of drug testing services. Therefore, whether you call or schedule a test at a ADT location, schedule online or utilize mobile drug testing services you can always expect a professional and customer friendly experience.
To review the State of California Drug Free Workplace Laws – Click Here
Medical Marijuana and the Employer
In 1996 State of California passed Proposition 215, a State Constitutional Amendment which permitted the possession and use of small quantities of marijuana for medical purposes only. This change in State law while providing protection for patients from criminal prosecution had no affect on Federal law which considers medical marijuana a schedule 1 drug and continues to be illegal under Federal law. Employers therefore may continue to promote a drug free workplace and prohibit the use of any illegal drug including marijuana. It is however imperative that an employer in California or any State that permits medical marijuana specifically address this issue in their drug free workplace policy and insure that all employees are fully aware of the policy.
While the relationship with medical marijuana and the workplace continues to evolve, the courts in California and other States continue to support an employer's right to maintain a drug free workplace.
Alcohol Testing
In addition to offering drug testing in California, ADT also offers urine, saliva, breath and ETG alcohol tests for DOT and NON-DOT requirements.
Our professional staff ensures that all ADT drug and alcohol testing adheres to the Department of Transportation guidelines and standards. DOT alcohol testing and drug screenings are available at our ADT testing locations and are also included in our Mobile Drug Testing services (additional fees may apply).
Whether you are a company or individual in need of a drug or alcohol test for employment, court, school or you just need to know, Accredited Drug Testing offers "One Stop Shopping" for all of your California drug testing needs. Accredited Drug Testing results can be used for pre-employment, random, reasonable suspicion, return to duty, or post-accident testing.
Whatever the test, wherever the location, you can rest assured that ADT will provide you with a professional drug testing California experience every time. 
Call to Schedule your Drug Test

Alcohol and Drug Testing Locations in California – Select Your City