Florida DNA Testing
In the state of Florida, DNA testing can be utilized for a variety of purposes. Accredited Drug Testing (ADT) proudly provides professional and confidential Florida DNA testing for paternity tests, immigration, ancestry, or any personal reasons.
ADT's staff is certified and trained in DNA testing. We use a non-invasive swab that collects samples from the inside of the mouth. These samples are sent for analysis to a AABB certified laboratory. Accredited Drug Testing follows a specific procedure including identification and Chain of Custody process which certifies the test a "legal DNA Test"
DNA Testing Facilities in Florida
ADT provides professional Florida DNA testing at a variety of locations in all cities in the state of Florida including:
Orlando, FL
Tampa, FL
Miami, FL
Ft. Lauderdale, FL
Jacksonville, FL
West Palm Beach, FL
Daytona Beach, FL
FT. Myers, FL
Naples, FL
Gainesville, FL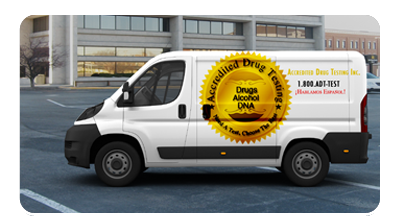 In addition to our many convenient DNA testing locations in Florida, ADT is able to travel directly to you with our ADT mobile on-site program for an additional cost. Our mobile DNA tests are conducted by a staff of extremely professional technicians who ensure a high-level of confidentiality.
Florida Paternity Test
Florida maintains very strict DNA testing regulations, it is important that your DNA Testing facility follow these guidelines very precisely. Accredited Drug Testing Inc is proud to be in compliance with very extensive identification and chain of custody procedure. We ensure that your test is accurate and admissible in a court of law.
Call to Schedule your DNA Test