Texas DNA Testing
DNA testing can be used for a variety of reasons in the state of Texas. Accredited Drug Testing (ADT) is proud to provide expert and confidential Texas DNA testing for paternity tests, immigration, ancestry, or any personal reasons.
Accredited Drug Testing's staff is certified and proficient in DNA testing. Our technicians utilize a method of DNA testing that is non-invasive. A gentle swab collects samples from the inside of the mouth. Your sample is sealed and sent for analysis to a AABB certified laboratory. Accredited Drug Testing follows a specific procedure including identification and Chain of Custody process which certifies the test a "legal DNA Test".
DNA Testing Facilities in Texas
ADT provides quality Texas DNA testing at a variety of locations in every city in the state of Texas including:
Austin, TX
Dallas, TX
Houston, TX
San Antonio, TX
Corpus Christi, TX
El Paso, TX
Arlington, TX
Plano, TX
Laredo, TX
Fort Worth, TX
View All Locations →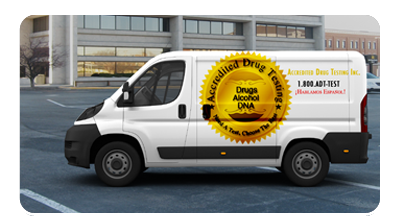 In addition to our many convenient DNA testing locations in Texas, ADT is able to travel directly to you using our ADT mobile on-site program. DNA tests can be conducted utilizing our mobile DNA labs for an additional cost. Our highly professional staff works carefully to provide maximum confidentiality in almost any location throughout Texas.
Texas Paternity Test
The state of Texas adheres to very specific DNA testing rules and regulations. As a result, certified DNA facilities must follow these guidelines very precisely. ADT (Accredited Drug Testing Inc) remains in strict compliance with a very extensive identification and chain of custody procedure. Your test will be accurate and admissible in a court of law.
Call to Schedule your DNA Test