Drug and Alcohol Testing Idaho
Accredited Drug Testing Inc (ADT) offers drug testing Idaho, alcohol testing Idaho and DNA testing Idaho. With our talented team of drug technicians, you can always count on receiving a professional and knowledgeable experience delivered each time with the utmost respect for confidentiality.
Every day we work closely with companies of all sizes and all industries, as well as with third party administrators and individuals in need of a drug test Idaho. Our comprehensive portfolio of drug testing Idaho and alcohol screening Idaho services is designed to always meet your testing needs.
Our services for drug testing Idaho, alcohol testing Idaho and DNA testing Idaho is designed to be your "One Stop Shopping" for all of your Drug testing Idaho needs.
Our drug testing Idaho centers are located throughout the state and our ADT staff members are committed to providing affordable, convenient and confidential drug, alcohol and DNA testing services.
Accredited Drug Testing is proud to serve the state of Idaho, including the following cities:
Drug Testing Idaho Services
The ADT drug testing Idaho centers provides a wide variety of standard drug and alcohol tests, as well as customized drug screening to meet a specific need. Our standard drug test is a    5 panel, 9 panel, 10 panel, 11 panel and 12 panel screen which can also be expanded to look for additional opiates, prescription drugs, K2, spice and bath salts. If you are not sure of what particular Idaho drug test you need, please speak with one of our trained professionals to review some of the many options available to you at our Idaho Accredited Drug Testing centers.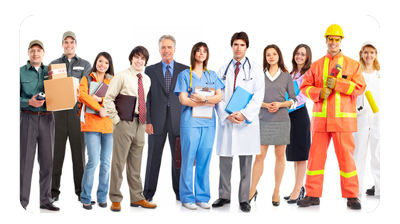 Employee Drug Testing Idaho
Idaho Drug Free Workplace
The State of Idaho recognizes the benefits of a Drug Free Workplace and encourages businesses throughout the State to be a Drug Free Workplace. Benefits of being a drug free workplace include a decrease in employee absenteeism, employee turnover, on the job accidents, theft, and an increase in customer service and employee morale. .
Companies that wish to be a Idaho Drug Free Workplace should utilize the following standards when establishing a drug free workplace program.
Have a written drug and alcohol policy and distribute to all employees
Employee drug testing (Pre-employment, random, reasonable suspicion, post accident)
Certified laboratory and Medical Review Officer required
Employee assistance program for substance abuse treatment (EAP)
Supervisor and employee education program
Maintain all other required documentation of a  Drug Free Workplace Program
72-1701.  PURPOSE AND INTENT OF ACT. (1) The purpose of this act is to promote alcohol and drug-free workplaces and otherwise support employers in their efforts to eliminate substance abuse in the workplace, and thereby enhance workplace safety and increase productivity. This act establishes voluntary drug and alcohol testing guidelines for employers that, when complied with, will find an employee who tests positive for drugs or alcohol at fault, and will constitute misconduct under the employment security law as provided in section 72-1366, Idaho Code, thus resulting in the denial of unemployment benefits.
While the State Idaho has not specifically expanded drug testing for employers by statute other then government agencies and contractors, the State of Idaho drug free workplace program is recognized for all businesses regardless of size. .
The State of Idaho's commitment to Drug Free Workplace programs also allows companies to have comprehensive drug testing policies provided the company complies with drug testing Idaho laws.
Companies may require pre-employment, reasonable suspicion and post accident testing and drug testing Idaho laws may provide employment related protections to an employer when action is taken against an employee who violates the company's drug and alcohol policies.
To review the Idaho Drug Free Workplace Law – Click Here
Studies have shown that substance abuse among employees has serious repercussions for both the working environment and the economic success of the business. As a result of drug and alcohol abuse, employers see increased costs related to medical fees, absenteeism and overall productivity.
Idaho companies regardless of size wishing to implement a Idaho Drug Free Workplace can contact Accredited Drug Testing and ADT can schedule all drug tests and manage the entire Idaho Drug Free Workplace program for our clients. Simply speak with an ADT drug testing representative and tell them you are interested in our drug testing Idaho services and programs.
When it comes to employee drug testing, we recognize the importance of convenience and confidentiality. For that reason, we offer online scheduling and delivery of test results, which allow employers to utilize our services from the convenience of their office.
In addition, we also provide Mobile Drug Testing that brings our drug testing services right to your place of business. These on-site services are able to ensure maximum employee participation as well as minimum disruption to the work day.(Additional fees may apply).
Alcohol Testing Idaho
In addition to offering drug testing in Idaho, ADT also offers urine, saliva, breath and ETG alcohol testing for DOT and NON-DOT requirements.
DOT Drug & Alcohol Testing Idaho
As a National drug and alcohol testing company, the staff of Accredited Drug Testing Inc is certified and qualified in Department of Transportation (DOT) drug and alcohol testing collections and our in house DOT specialists are fully knowledgeable of DOT 49 CFR Part 40 drug and alcohol policy and compliance regulations.
All DOT tests include test collections by a qualified ADT technician, SAMHSA certified laboratory analysis and verification by a qualified Medical Review Officer.
Accredited Drug Testing provides DOT required 5 panel urine tests, breath alcohol tests, consortium/random pool membership and all Federal Chain of Custody documents. If you need a DOT drug or alcohol test, simply call the ADT office and speak with one of our DOT drug testing specialists.
To review DOT 49 CFR Part 40 Drug and Alcohol Regulations – Click Here
ADT can schedule and manage all of your DOT and NON-DOT drug testing needs Nationwide, anywhere and at anytime.
"One Stop Shopping" for all of your Drug Testing Idaho Needs
If you are a HR/Office manager needing employee drug testing, a school, government agency or simply an individual in need of a drug or alcohol test, Accredited Drug Testing Inc provides drug testing for pre-employment, random, reasonable suspicion, return to duty, post accident, court ordered or any other drug testing need, Call Accredited Drug Testing Today.(800)221-4291
About Idaho
Accredited Drug Testing Inc is pleased to provide drug testing Idaho services throughout the State. The capitol of the State of Idaho is Boise which is also the largest city in the State of Idaho. Idaho became a State on July 3rd 1890 and Idaho has a population of approximately 1,634,000 residents. Idaho is located in the Eastern Time Zone. Accredited Drug Testing Inc provides drug testing services for employers and residents in most cities through the State. To schedule a drug test call (800)221-4291.
Accredited Drug Testing