Background Check Services
Accredited Drug Testing Inc provides background check services for companies seeking information for job applicants and current employees. In addition, individuals wishing to search records pertaining to themselves can also utilize the background check system offered by Accredited Drug Testing Inc.
Searches can include but are not limited to:
Criminal History Search (Local, State, National)
Social Security Verification
Professional License Verification
Motor Vehicle Report
Sexual Offender Registry
County of Residence Search
Civil/Lawsuits/Bankruptcy
However, the laws and regulations governing such information is extensive and at all times companies and individuals seeking such information must be in compliance with the Fair Credit Reporting Act (FCRA). http://www.consumer.ftc.gov/articles/pdf-0096-fair-credit-reporting-act.pdf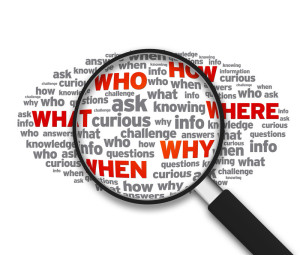 Employers often utilize background checks for employment screenings for applicants seeking employment or current employees receiving a promotion or transfer to a position of trust or security clearance related jobs. Companies that utilize background checks for pre-employment and existing employees must use the information for permissible purposes only and must comply with all aspects of the Fair Credit Reporting Act (FCRA).
Many employers utilize background checks in conjunction with drug testing to ensure that applicants and current employees are reliable and above reproach and not using illegal drugs.
Clients may bundle background checks and drug tests. (Multiple Order Discounts Available)
To ensure compliance with the FCRA Accredited Drug Testing Inc requires certain information and documentation prior to a background check being conducted regardless whether it is an employer initiated background check or individual seeking information on themselves.
Listed below is specific information relating to an employer or individual requesting a background check:
---
Companies/Employers
A company/employer wishing to order a background check on a applicant or current employee must be screened or "credentialed" and complete a new client information form along with a service agreement for employment screening services,(These requirements only take a few minutes). In addition, a client wishing to utilize Accredited Drug Testing for background checks services must also provide a blank copy of the authorization and release form utilized by the client when receiving authorization/consent by an applicant or employee (Example consent form available).
After, Accredited Drug Testing has set up the new client account and received all required documentation (Service agreement, Blank consent form). A client may begin requesting background checks immediately. Employers are required to have and maintain authorization/consent forms signed by each person in which the background check is requested.
All employers should verify any adverse information (HITS) by utilizing additional searches, which may include local court house record searches, County of Residence searches and any other means available to ensure verification and accuracy. Accredited Drug Testing can recommend what additional verification may be needed.
Accredited Drug Testing offers 3 packages which are available to employers, additional or customized searches can be purchased depending on the clients need.
Available Search Packages
Entry Level Search
Standard Level Search
Executive Level Search

Criminal Database Search
Social Security Verification
Sex Offender Registry

Criminal Database Search
Social Security Verification
Sex Offender Registry
County of Residence Search

Criminal Database Search
Social Security Verification
Sex Offender Registry
County of Residence Search
FBI/Terrorist Search
Prior Employment Verification
Employers wishing to set up a Background Check Account (Click Button Below) or call Accredited Drug Testing at (800)221-4291.
---
Individual/Personal Use
Persons wishing to conduct searches on themselves are not required to complete a service agreement or consent form, however an information form must be completed.
Individuals wishing to purchase a personal use background check (Click Button Below) or call (800)221-4291.
Prices for packages, individual use and customized searches are available by contacting Accredited Drug Testing Inc and speaking with a background services team member.