As one of the Nation's leading providers of drug testing, for employers and individuals, Accredited Drug Testing is asked on a daily basis, what type of drug test should I order?  Drug testing for many employers or individual may vary and can include a 5 panel, 5 panel plus expanded opiates, 10 panel, 12 panel, 14 panel and customized tests.  Non DOT regulated employers, have the option of which type of test to use and what method such as urine or hair.
What is the New Federal 5 Panel Drug Test?
As you may be aware, the Department of Transportation(DOT) amended its rule on January 1, 2018 to now include expanded opioids to be tested under 5 panel DOT drug test.  The new DOT Panel consists of:
Marijuana metabolites
Cocaine metabolites
Phencyclidine
Opioids** – (codeine, heroin, morphine)
Amphetamines -amphetamine, methamphetamine, MDMA & MDA
** The new DOT Drug Panel also now includes hydrocodone, hydromorphone, oxymorphone, and oxycodone. Common names for these drugs include OxyContin®, Percodan®, Percocet®, Vicodin®, Lortab®, Norco®, Dilaudid®, and Exalgo®.
What Drugs Are Tested In A 5 Panel?
Prior to this change, the most common drug panel offered was a 5 panel which screened for the following drugs:
Amphetamines
Cocaine
Marijuana
Opiates (Codeine, Morphine, Heroin)
PCP
With the current state of the opioid epidemic here in the United States many employers are amending their drug testing policies to mirror the current DOT drug panel.
These prescription drugs are very common, dangerous and can lead to many safety concerns for your workplace. Have you updated your policy to include these new relevant drugs of abuse?
If opioids have not impacted your workplace as of yet,it's only a matter of time. Whether you have any employees who must adhere to the DOT's updated regulations or you are not regulated by DOT, this drug panel update is a sign that it's time for all employers to update their policies and testing panels to include the most relevant drugs impacting the U.S. today.
What is in a 10 Panel Drug Test?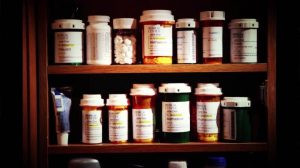 A 10-panel drug test is the second most common configuration of a general type of drug testing panel.  Panel drug tests are designed to screen for numerous types of drugs from only one sample, which makes them very efficient, cost effective and ensures that employers don't have to lose too much time from workers repeatedly giving multiple samples, and the employees themselves do not experience as much of an imposition on their time.
The industry standard 10 panel drug test, includes:
AMP-Amphetamines (including MAMP-Methamphetamine, MDMA-Ecstasy);
COC-Cocaine:
OPI-Opiates (including codeine, morphine and heroin);
PCP-Phencyclidine;
THC-Marijuana;
BZO-Benzodiazepines
BAR-Barbiturates;
MTD-Methadone;
PPX-Propoxyphene; and
Meth – Methaqualone.
Accredited Drug Testing offers a 10-panel drug test along with customized panels depending on the professional requirements a company may have.
We offer drug free workplace policy development, amendments to your current policy, customized drug test panels, occupational health testing, Full TPA services and background checks.For more information on your drug free workplace program please call us today at

 (800)-221-4291