What to expect when expecting-the effects of alcohol and drug abuse?
Using drugs or drinking alcohol any time in life but especially while pregnant can create several health issues for both the mother and unborn child.
Some examples are an increased risk of stillbirth and miscarriage which are just two of the harsher examples of the potential complications faced by pregnant women that may be already struggling with substance abuse.
Regardless of the negative consequences and all the research to substantiate theses harsh facts, many continue to use these harmful substances regardless. Here are some astonishing numbers to illustrate the ongoing issue:
According to the Center for Disease Control (CDC) from 2012-2013, approximately 10% of pregnant women in the U.S. reported drinking alcohol and, though much of it is done to manage other health conditions, it's increasingly more common for women to continue using medications while carrying a child.
What are Side Effects of Taking Drugs While Pregnant
Alcohol
No matter how small the amount of alcohol consumed during pregnancy can cause a negative impact on the mother and unborn child.  According to the National Institute on Alcohol Abuse and Alcoholism any amount of drinking is considered at risk alcohol use throughout pregnancy.
The consumption of alcohol may:
Increase your risk of miscarriage and
may result in several development issues in your child like fetal alcohol syndrome (FAS) or
Alcohol related birth defects
It is important that society understands that there is no safe level of alcohol consumption during pregnancy, however, many pregnant women continue to consume at least some amount alcohol with the belief that a small number of drinks will be safe. This is not the case, in fact, half a million children are exposed to alcohol in utero each year.1
Cigarettes
Cigarettes contain harmful chemicals that can damage the health of the smoker and damage the brain of a developing fetus.  The chemicals can limit the amount of oxygen being received by the fetus and the impact of nicotine on a developing baby is greater than the impact on the mother. According to the National Institute on Drug Abuse, nicotine concentration is up to 15% higher in the baby's blood than the mother's.5
Exposing your unborn child to the tar, nicotine, and carbon monoxide in cigarette smoke can also result in many health issues after birth, including:
respiratory issues,
cerebral palsy,
problems with eyesight and
possible issues with hearing.
Cocaine
The use of cocaine at any time is harmful but imagine the impact you are having on your unborn child.  Women that use or abuse cocaine oftentimes have poor nutrition and inadequate prenatal care. Oftentimes, cocaine users tend to use the drug in combination with other substances such as alcohol, which makes it more difficult to determine precisely which substance is responsible for the harmful effects on the fetus.5
Heroin
Using heroin while pregnant, will increase the chance of bleeding, especially during your third trimester, as well as preeclampsia (severe high blood pressure).1 This will also place your unborn child at risk for premature birth, dangerously low birth weight, and possibly death. Illicit drug use of any kind, specially heroin will also significantly increase your baby's risk of developing neonatal abstinence syndrome shortly after birth as well as sudden infant death syndrome (SIDS), commonly referred to as crib death.
Marijuana
Marijuana can be harmful and should be avoided when trying to conceive, during pregnancy, and while breastfeeding.1,5 Although there is limited data on how marijuana can affect a developing fetus, several studies indicate that using marijuana may be associated with impaired fetal development, rare forms of cancer, premature birth, and low body weight at birth.
MDMA (Ecstasy)
Research has shown that  fetal MDMA exposure during the first trimester may lead to long-term memory problems and impaired learning along with movement and coordination problems in the child.5 There have also been cases where babies exposed to MDMA while in utero developed cardiovascular anomalies and musculoskeletal problems.
Methamphetamines (Meth)
If a fetus is exposed to meth, this can results in long term health issues which may include, increased depression, anxiety, and social isolation have been reported in children exposed to meth in the womb.5 Some studies also suggest that meth use during pregnancy may be associated with congenital abnormalities, such as gastroschisis—a structural defect that can result in a baby being born with their intestines outside of the abdominal wall.
Painkillers
Expectant mothers should be cautious when taking these medication during pregnancy, even if these medications were prescribed by your physician. Opioids are commonly  refereed to as painkillers can be harmful to your developing fetus. A fetus exposed to Opioid painkillers may be linked to excessive fluid in your baby's brain, abdominal wall defects, glaucoma, and congenital heart defects.
Since many painkillers are chemically similar to heroin, the mother and child can experience many of the same risks. Children may be born with NAS, experiencing painful withdrawal symptoms after birth
For more information call us today at (800)-224-4291 or to click the blue button below schedule a Drug or Alcohol Test Today!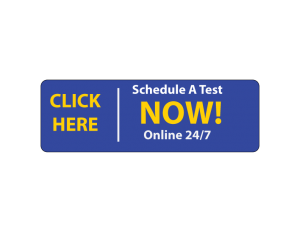 References:
Forray, A. (2016). Substance use during pregnancy. F1000Research, 5(F1000 Faculty Rev), 887.
Substance Abuse and Mental Health Services Administration. (2014). Results from the 2013 National Survey on Drug Use and Health: Summary of National Findings.
Centers for Disease Control and Prevention. (2015). Medications and Pregnancy: Treating for Two.
The American College of Obstetricians and Gynecologists. (2013). Tobacco, Alcohol, Drugs, and Pregnancy.
National Institute on Drug Abuse. (2016). Substance Use in Women.
National Institute on Drug Abuse. (2012). Principles of Drug Addiction Treatment: A Research-Based Guide.
National Institute on Drug Abuse. (2016). DrugFacts: Treatment Approaches for Drug Addiction.
Substance Abuse and Mental Health Services Administration. (2015). Detoxification and Substance Abuse Treatment.