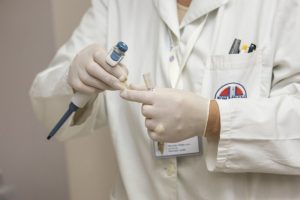 What is an MRO?
A Medical Review Officer (MRO) is an individual who is a licensed physician and has received additional qualification training and certification  in order to receive and review laboratory results generated by an employer's drug testing program. A Medical Review Officer (MRO) plays an intricate part of any robust drug testing program for both DOT/NON DOT drug testing regulated employers or individuals.
What are the Medical Review Officer's responsibilities in the DOT drug testing program?
Listed below are the basic responsibilities/ requirements of a Medical Review Officer as it relates to the DOT Drug Testing Program.
Medical Review Officers/MRO's…
(a) Are an independent/impartial "gatekeeper" of the drug testing process who also advocates for the accuracy and integrity of the drug testing process.
(b) Provide an overall quality assurance review of the drug testing process (CCF form) for the specimens under their review.
(c) MRO's must determine whether there is a legitimate medical explanation for a confirmed positive, adulterated, substituted, or invalid drug test result issued from the laboratory.
(d) MRO's provide medical review of employees' test results, however it does not imply that there has been established a doctor-patient relationship with the employees whose tests MRO's review.
(e) Medical Review Officers must act to investigate and correct problems wherever possible and must notify appropriate parties (e.g., HHS, DOT, employers, service agents) where assistance is needed.
(f) MRO's ensure the timely flow of test results and other information to employers.
(g) MRO's must protect the confidentiality of the drug testing information.
(h) MRO's must perform all functions in compliance with part 40 and other DOT agency regulations.
For more information on the full detailed responsibilities of an MRO in the DOT Drug Testing Program, we recommend downloading and reviewing CFR 49 Part 40. (Click Here).
ADT offers a comprehensive drug testing program including analysis at a SAMHSA Certified Laboratory and our in-house Medical Review Officers review all test results whether they are DOT or Non DOT regulated employers or individuals.
For more information regarding the role a Medical Review Officer plays in the drug testing process or to open an employer account today. Call our customer service team at 800-221-4291.