This year Accredited Drug Testing attended the National Association of Professional Background Screeners Annual Conference in Orlando, Florida. It was an incredible experience and we learned a lot! Keep reading everything for everything we got up to.
Day 1 began with a networking event at the beautiful Gaylord Palms Hotel & Convention Center. While seeing old friends and meeting new ones we were able to enjoy the scenery inside the tropical landscape within the hotel. Soon after we were whisked away into the Opening Ceremony where the previous Chairman of NAPBS officially inducted the new Chairman for the 2017-2018 year. Welcome Scott Hall and we cannot wait to see what you do!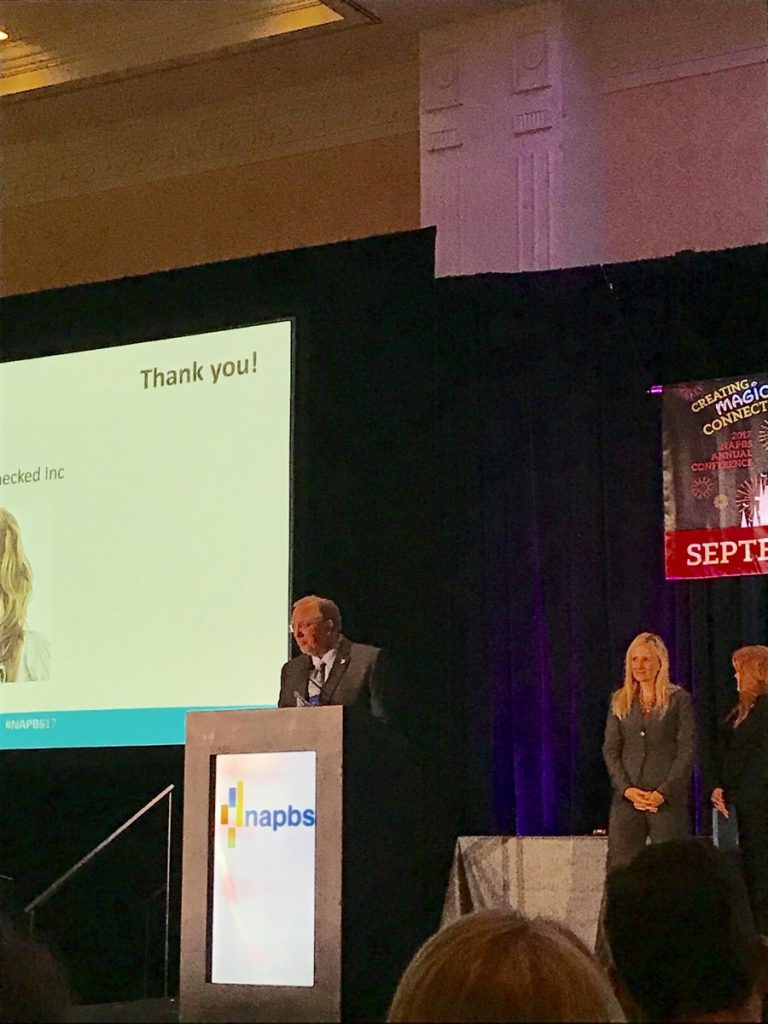 Day 2 started bright and early with an amazing keynote from the former Executive Vice President of Operations for the Walt Disney World® Resort, Lee Cockerell. "As the Senior Operating Executive for ten years Lee led a team of 40,000 Cast Members and was responsible for the operations of 20 resort hotels, 4 theme parks, 2 water parks, a shopping & entertainment village and the ESPN sports and recreation complex in addition to the ancillary operations which supported the number one vacation destination in the world." One of Lee's major and lasting legacies was the creation of Disney Great Leader Strategies which was used to train and develop the 7000 leaders at Walt Disney World. He is since retired and has gone to write several best-selling books implementing the "magic" he learned while at Disney while providing several methods to career success and since the theme for NAPBS was "Creating Magical Connections" Lee was the perfect candidate for the keynote and we learned a lot from this speech. Well done Lee!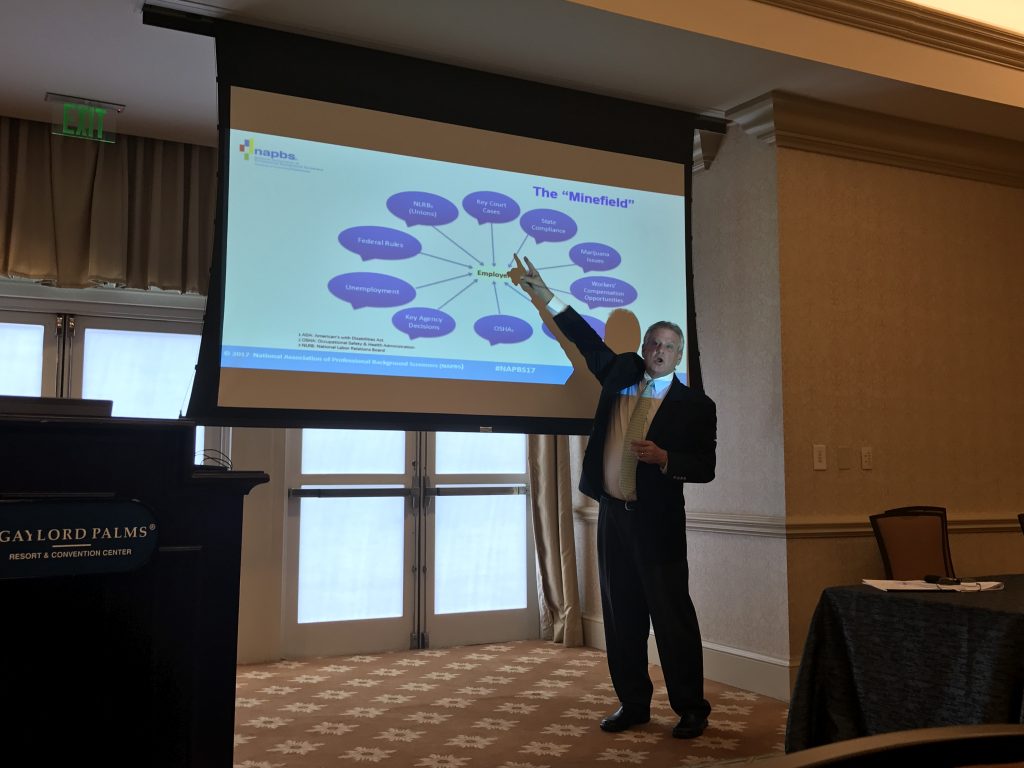 Then it was off to the races with several breakout meetings including this very informative session from Bill Judge of Encompass Compliance Corp. entitled The Drug & Alcohol Testing Compliance Minefield: Your Road Map to Success where Mr. Judge went into detail on several things employers deal with before, during and after implementing a drug testing policy in their company. After an afternoon of learning the tradeshow was open and ADT was ready in Booth #337 to provide information and guidance on all things drug testing while providing insight on all of our additional background check services!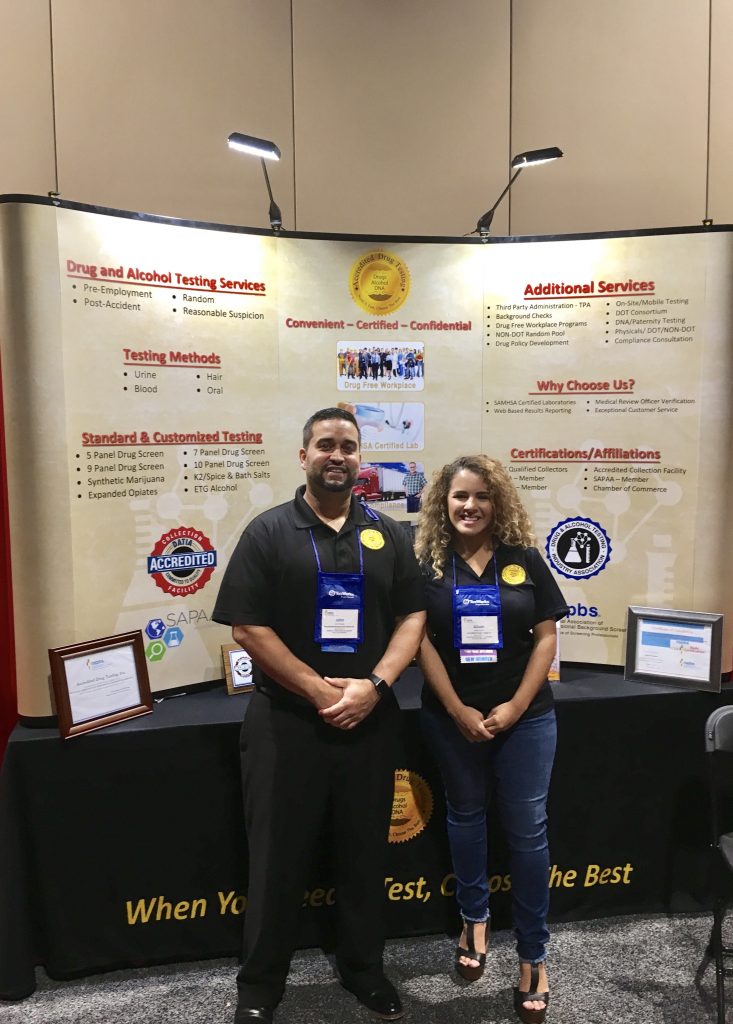 This afternoon we met several background checking professionals looking for guidance when it came to expanding their drug testing services. If this sounds like you or your company, please email our Marketing & Sales Coordinator alison@accrediteddrugtesting.net to schedule a consultation with our President and CEO James Greer, who has over 20 years of professional experience in this field!
Then it was time to kick back and enjoy Happy Hour with Pam, a laid-back keynote where Pam Devata of Seyfarth Shaw LLP spoke on several legal issues challenging the background check industry and how companies can overcome them. This talk was informative and enjoyable, thanks again Pam!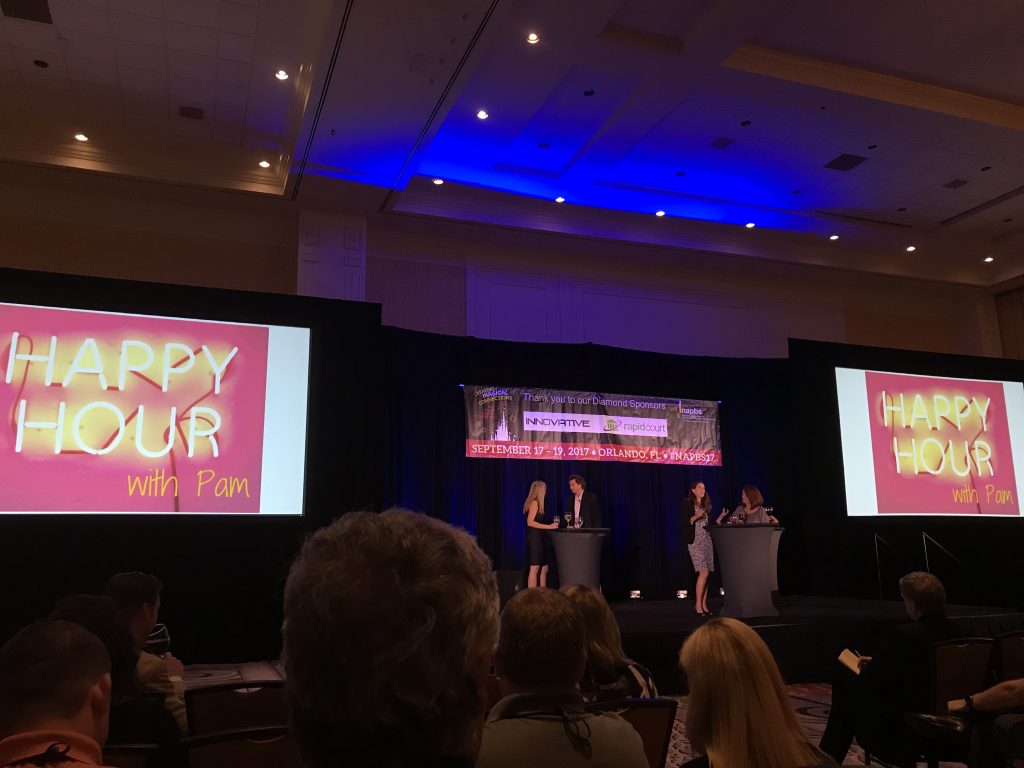 And suddenly it was the third and final day of the conference, which started with a great talk from Joe Riley of Joe Riley & Associates on how to sell more drug tests. Joe provided incredible insight on how background screeners could capitalize on what their clients are asking for when it comes to drug testing.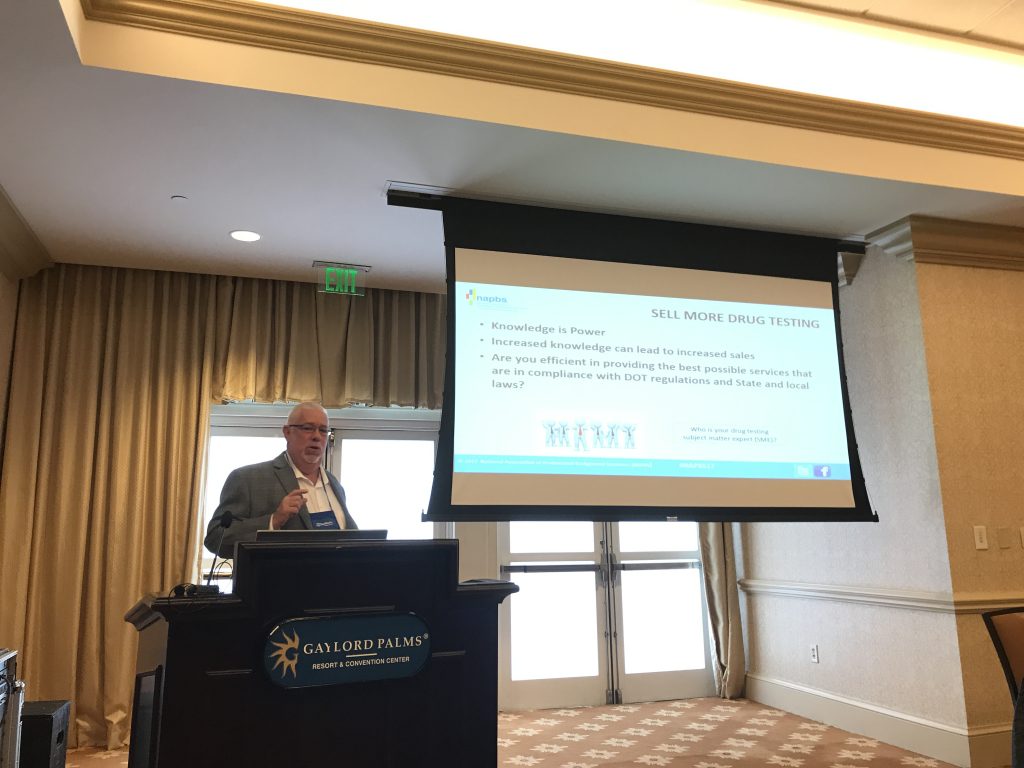 And it was back to the trade show where TazWorks and several other exhibitors were doing giant raffles and prize giveaways including a Mustang convertible an attendee was able to win!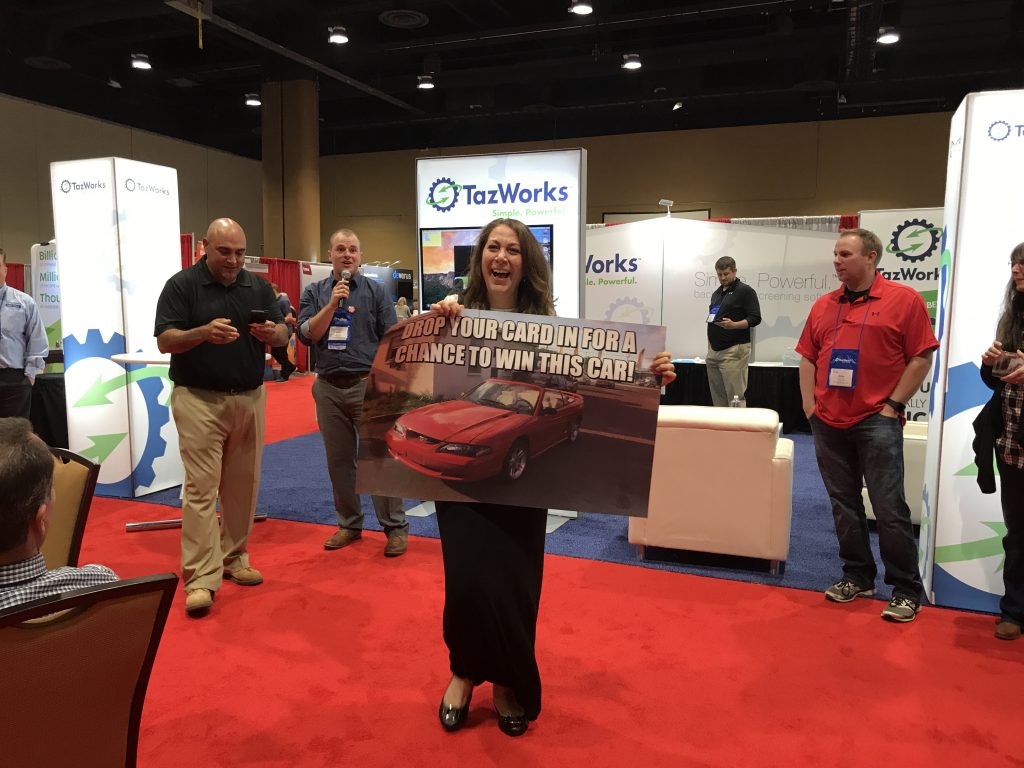 However short we had the best time at NAPBS 2017 and cannot wait to bring all the knowledge and everything we learned from our peers in this industry back to the office and continue to be America's favorite drug testing provider. Whether for businesses or individual use, when you need a test, choose the best! Join us here next week for the latest and greatest in drug testing news. And thank you to the National Association of Professional Background Screeners for a great conference.