$600K worth of drugs found during Summit County traffic stop
June 29 2016
AKRON, OHIO – Two men were arrested after troopers seized approximately $600,000 worth of drugs from their vehicle Friday afternoon.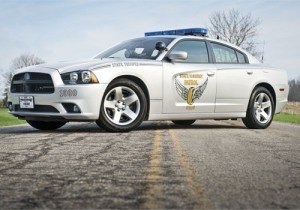 Ohio State Highway Patrol troopers stopped the 2016 Lincoln Navigator, with Michigan plates, for speeding on I-76 near milepost 21.
During the stop, a drug-sniffing canine was alerted to the vehicle.
Troopers seized 6 kilos of heroin and a half pound of cocaine from the vehicle.
Roberto Campas, 28, of Canton, was driving the vehicle. Ernesto Medina, 32, of California, was a passenger in the vehicle. Both were arrested and charged with aggravated trafficking of drugs and possession of heroin and cocaine.
The men could face up to 30 years in prison and up to a $60,000 fine.
There is no shortage of these types of routine traffic stops that end up turning in hundreds of thousands worth of drugs. It is important the roads we all share are safe. DOT Drug testing is just one of the many efforts to ensure driver safety on all US Highways.
In the same state A Small's Trucking Company driver lost control of this truck east of Horn Road east of Gambier. The eastbound truck, loaded with limestone, ran off the left side of the road and rolled over on an embankment.
Far to many of these accidents can be avoided simply by encouraging a drug free workplace program to your employer. We at Accredited Drug Testing know that a company with a current drug policy can save your business or company by protecting it from liability.
While more commercial motor vehicle drivers tested positive for marijuana in 2015 than any other drug screened in mandated pre-employment and random tests given by motor carriers, the rate of positive tests for amphetamines continues to climb at a rapid rate. That's according to new numbers reported by the Department of Transportation. In all, 47,782 of the 6.3 million individuals — an estimated 97% of whom are drivers — tested by U.S. Department of Health and Human Services-certified labs in 2015 flunked their drug tests for marijuana use last year, compared with 47,524 in 2014, according to DOT's Office of Drug and Alcohol Policy and Compliance. That's a growth of just 0.5%.