Could Decriminalizing All Drugs End the War on Drugs?
March 25, 2016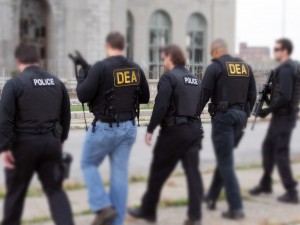 The war on drugs has been faced with a global front, uniting nations from all over the world attempting to destroy the drug dealing networks. "The global war on drugs has harmed public health, human rights and development," said commissioner Chris Beyrer, an epidemiology professor at Johns Hopkins's Bloomberg School of Public Health. "It's time for us to rethink our approach to global drug policies, and put scientific evidence and public health at the heart of drug policy discussions."
"The goal of prohibiting all use, possession, production and trafficking of illicit drugs is the basis of many of our national drug laws, but these policies are based on ideas about drug use and drug dependence that are not scientifically grounded," Beyrer said.
Beyrer is one of the authors of a new report published last week that comes ahead of a U.N. summit on the issue in April. The international commission urged governments to decriminalize "minor and nonviolent drug use, possession and petty sale; enactment of policies that reduce violence and discrimination in drug policing." "Such measures could lead to decreases in drug-related violence worldwide, the authors suggest. They refer to data from Central America and Mexico, where homicides increased following military and police action taken against drug trafficking.
Despite the prominent support for an end of the war on drugs, it is considered unlikely that the upcoming U.N. summit will change much about current policies.
With drug and alcohol testing centers throughout the entire United States, Accredited Drug Testing Inc. is available to answer all of your drug and alcohol testing questions and needs. For more information contact: