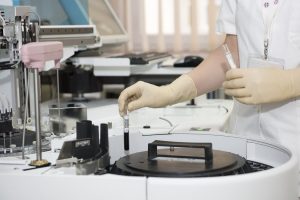 How Long Will My Drug Test Results Take?
Many of our customers, clients, and industry partners ask us about the typical life or process of a drug test.  There are several factors that play a role in the cycle of a drug test, from collection, to analysis, and then issuance of the final result.
When a donor provides a specimen, the specimen begins on a journey of specific steps in a streamlined and systematic process to provide a consistent and reliable result.
All of our collection personnel are professionally trained and certified to ensure that they provide a positive experience for an individual submitting for a drug test.  This process is used in conjunction with our SAMHSA Certified laboratory teams that execute the highest standards of quality control and analysis on all specimens.
What are factors that relate to Drug Test Turnaround Times?

Turnaround time is a frequently used term to measure the length of time it takes to return a positive or negative drug test result to the employer or individual. We feel that it is an important concept to understand and should be used as one of the factors when you are selecting a drug testing provider and Laboratory.  We understand that as an employer, as you attempt to hire new candidates and get current employees back to work as quickly as possible is of the up most importance.
Our Laboratories measure turnaround time at 3 major time stamps throughout the process and we pride ourselves in keeping you informed of factors that could impact the drug testing process.
The Collection Site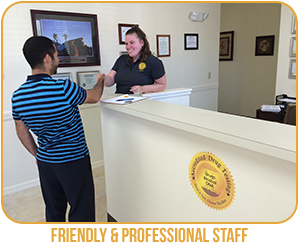 Prior to the specimen reaching the lab, the collection site plays a role as the first step in the specimen life cycle.  Our collectors are trained to follow a strict standardized process at every location to help ensure the integrity of the collection process, specimens and the drug test results.
Our provider network has thousands of collection sites that are electronically enabled, which allows the collectors to begin, process and complete drug test collections using an electronic chain of custody form (eCCF).  This electronic CCF saves paper, generates more accurate time stamps and prevents human errors that could occur with the standard 5-part carbon copy CCF.
Logistics
Once the donor has provided their specimen, the collection site arranges for the specimen to be picked up and transported directly to the Lab for processing.  Logistics plays a role in the turnaround time equation.  Some examples include the time the collection takes place (end of business day or after normal pick up time), day of the week the collection occurred, weather, and Holidays are just to name a few.
We understand that speed can be a critical component of a workplace drug testing program and we strive to provide the most efficient, accurate and streamlined process to exceed all our clients' needs.
For more information on setting up an employer account or to learn more about becoming a drug free workplace click or call today 1-800-221-4291.
What happens when the Specimen Reaches the Lab?
Arrival
Drug Testing specimens reach our laboratories though many different couriers and modes of transportation
Once they arrive at the unloading dock, they are considered "received" and enter processing.
Once the specimens are received,they are removed from their packaging, sorted by specimen type, and transitioned to the laboratory floor.
Testing Process
Entering the laboratory, specimens are accessioned into the laboratory management system.
All specimens go through an initial screening process which varies by specimen type
If the screening results are negative no further testing is needed
If the Initial screening indicates a presumptive positive (non-negative), the specimen will undergo further confirmation testing.
Result Reporting
All of our lab results whether they are negative or non-negative are sent to our in-house  Medical Review Officers (MRO), who analyze the results before releasing the final result.
The life cycle of a drug testing specimen can be filled with many twists and turns.  Here at Accredited Drug Testing, Inc., we pride ourselves on providing timely accurate results which is always the highest priority for our customers. It is important to remember that there are many factors contributing to the turnaround time of specimens.
What Is The Turn Around Time For A Urine Drug Test?
 The Laboratory conducts a two-tiered testing/confirmation process at the laboratory which is described as the initial screen and confirmation testing process.  Negative screening results are typically released with 24 hours and non-negative screens are typically released within an additional 24-72 hours.
What Is The Turn Around Time For a Hair Drug Test?
The Laboratory conducts a two-tiered testing/confirmation process at the laboratory which is described as the initial screen and confirmation testing process. Negative Screening Results are typically released within 48 hours and non-negative results requiring confirmation testing are typically released within an additional 48-72 hours.

For more information on our drug testing process, turnaround times or to schedule a test call us today at (800)-221-4291