FMCSA Establishes National Drug and Alcohol Testing Clearinghouse for Commercial Truck and Bus Drivers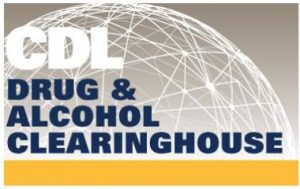 On December 2, 2016, the U.S. Department of Transportation's (DOT) Federal Motor Carrier Safety Administration (FMCSA) announced a final rule that would establish a National Drug and Alcohol Clearinghouse for commercial truck and bus drivers.
The clearinghouse database will serve as a central information warehouse that will contain records of violations of FMCSA's Drug and Alcohol Testing Program (Part 40) which is required for commercial driver's license (CDL) holders. The National Drug and Alcohol Clearinghouse Final Rule goes into effect in January 2020, which is three years after its effective date.
Once the clearinghouse database is established, motor carrier employers will be required to query the database for information regarding current or prospective employees who have unresolved violations of the Federal Drug and Alcohol Testing Regulations that prohibit them from operating a commercial motor vehicle (CMV).  The Final Clearinghouse Rule also requires employers and medical review officers (MRO) to report drug and alcohol testing program violations.
"This is a major safety win for the general public and the entire commercial motor vehicle industry," said FMCSA Administrator Scott Darling.  "The clearinghouse will allow carriers across the country to identify current and prospective drivers who have tested positive for drugs or alcohol, and employ those who drive drug- and alcohol-free.  Drivers who test positive for drugs or alcohol will no longer be able to conceal those test results from employers and continue to drive while posing a safety risk to the driving public."
The final rule requires motor carriers, medical review officers, third-party administrators, and substance abuse professionals to report information about drivers who:
Test positive for drugs or alcohol;
Refuse drug and alcohol testing; and
Undergo the return-to-duty drug and alcohol rehabilitation process.
Additionally, motor carriers will be required to annually search the clearinghouse for current employees, and during the pre-employment process for prospective employees, to determine whether a driver violated drug or alcohol testing requirements with a different employer that would prohibit them from operating a CMV.
Federal safety regulations require employers to conduct pre-employment drug testing and random drug and alcohol testing.  Motor carriers are prohibited from allowing employees to perform safety-sensitive functions, which include operating a CMV, if the employee tests positive on a DOT drug or alcohol test.
In accordance with the Privacy Act of 1974 (5 U.S.C. § 552a), a driver must grant consent before an employer can request access to that driver's clearinghouse record and before FMCSA can release the driver's clearinghouse record to an employer.   After registering with the clearinghouse a driver can review his or her information at no cost.
Congress directed FMCSA to establish a national drug and alcohol clearinghouse as mandated by the Moving Ahead for Progress in the 21st Century Act (MAP-21).
To learn more about the drug and alcohol clearinghouse, click on this link.
Read the full FMCSA press release.
John Burgos, CPC
Business Development Manager
https://www.AmericanrugTesting.com
(855)919-3784
American Drug Testing Inc
Read the full FMCSA press release.