Belgian Police Use DNA to Find Suspects in Brussels Airport Bombing
March 28, 2016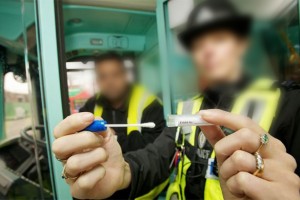 Belgian investigators are currently analysing DNA from the bombing in a Brussels airport to link a connection to the Paris bombings. French authorities say that the DNA found on one of the bombers vests in the Brussels airport was also found on a vest from the Paris attacks, which killed 130 people in November 2015.
There were two blasts at about 8AM on March 22nd ripped through the Belgian city's main airport. An hour later, an explosion struck the subway station of Maelbeek, in the heart of Brussels. The attacks, claimed by ISIS and believed to have been carried out by five terrorists, killed 31 people and injured more than 300.
"After explosions like these, the first step is to collect all the objects from the blast scene that could be associated with the attack," David Foran, the Director of the forensic science program at Michigan State University's School of Criminal Justice says. "In the case of the Brussels attack, these likely included fragments of the explosive devices, screws and nails reportedly used as shrapnel, and the suitcases and luggage carts the suspects are shown pushing through the airport in security footage."
The second step is to bring all recovered objects to the lab and swab them to collect any traces of DNA that have survived the blast. This is where things get tricky: DNA can be damaged by heat."DNA will burn, just like any part of your body can burn," Foran says. "It doesn't like direct flame."
"DNA evidence recovered from explosive devices isn't usually high-quality. It mostly comes from fingerprints left by whoever handled the bombs and the containers, like suitcases and backpacks, where the devices were placed," Foran says. If investigators are able to zero in on a DNA sample, the last step is to enter it into a database to see whether it matches with existing DNA records.
With DNA evidence found at the Brussels airport, Belgian investigators identified Najim Laachraoui, a 24-year-old Belgian citizen born in Morocco, as one of the suspects. It's not clear how French and Belgian investigators had a record of his DNA in the first place. But it matched with DNA evidence found not only on suicide vests used in Paris, but also in two houses in Belgium.
With DNA and background testing centers throughout the entire state of Michigan, Accredited Drug Testing Inc. is available to answer all of your DNA and background testing questions and needs. For more information contact:
Andrew Gormally
Marketing/Industry Relations Assistant
Andrew@accredtiteddrugtesting.com
http://accrediteddrugtesting.net/
(800) 221-4291
Accredited Drug Testing Inc