The effects of Veteran substance abuse are substantial in the United States. Veterans often have to cope with stress after returning from multiple deployments. They may also suffer from mental illnesses and injuries that can contribute to a substance use disorder.
Veteran Substance Abuse Related To Post-Traumatic Stress Disorder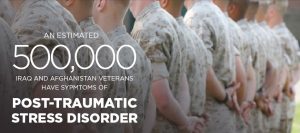 PTSD or Post-traumatic stress disorder is an extremely common mental illness that is seen among United States Veterans. Post-traumatic stress disorder (PTSD) is a mental health condition that's triggered by a terrifying event — by experiencing it or witnessing it. Symptoms may include flashbacks, nightmares and severe anxiety, as well as uncontrollable thoughts. These symptoms may be provoked by obsessive thoughts leading to memories, or anything that is relatable to the trama. Many Veterans turn to substance abuse to self-medicate and numb their pain. More than 20 percent of Veterans with PTSD suffer from a drug or alcohol addiction.
Veteran Substance Abuse Related To Pain Managment
Along with mental illnesses, many of our Military become seriously injured and tend to be treated with extremely strong pain medication. Once exposed to these medications, many find it hard to stop. Perscription pain medication is one of the leading factors in drug abuse today.From 2001 to 2009, the rate of opioids prescribed to military members has quadrupled, mainly because of combat-related injuries and muscle strains.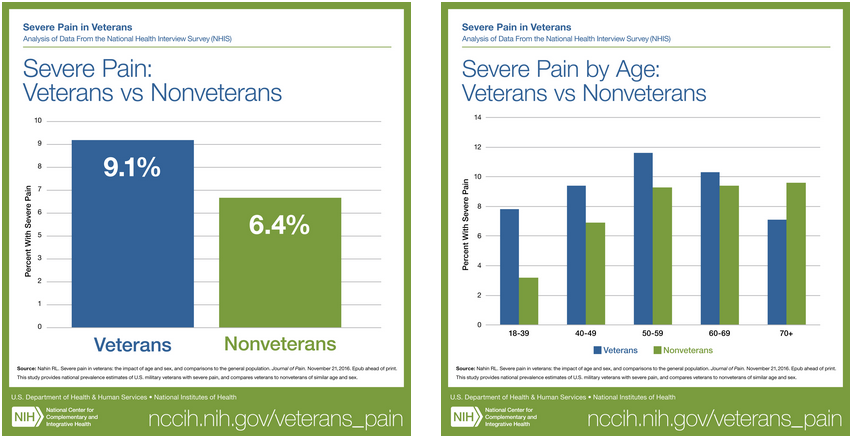 War today, like the War On Terror, is extremely different then it has been in the past. This new kind of war has increased the emotional and traumatic experiences suffered by United States Service Members.
Veteran Substance Abuse Statistics
A number of studies have shown that there are links between Veteran substance abuse, depression, and suicide. In one study that involved around 600 Veterans who were deployed to either Afghanistan or Iraq, 39% of the vets were screened and showed positive for alcohol abuse.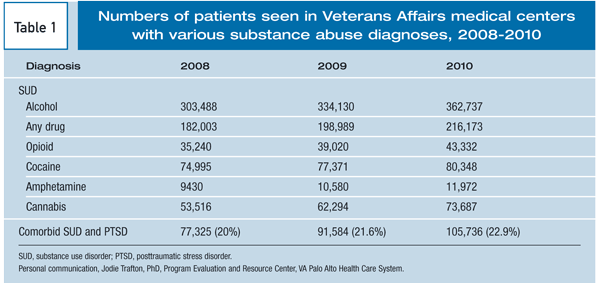 A larger study that involved more than 675,000 active duty personnel determined that the rate of both substance use disorders and depression has increased among active members of the military. This rounds to about 1 in 15 Veterans having a substance abuse problem.  Anoth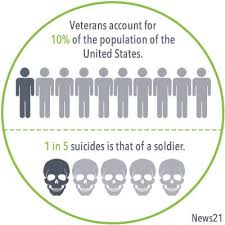 er study determined that the rate of suicide across all military services in the USA increased between 2005 and 2007.
Prevention Not Punishment
The declaration of President Trumps Opioid Epidemic, a public health emergency, has heightened the awareness of the effects drug addiction is having on American citizens. With the United States Military battling the War On Terror, the rest of America will be battling the War On Drugs. Prevention, not punishment is key in changing the statistics.