DEA Say's "NO" To Marijuana
Aug. 12 2016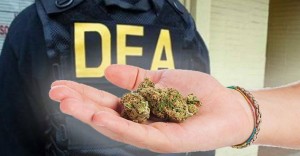 Marijuana activists who hoped the number of US states progressing towards the legalization of medical marijuana would soften the federal stance on the drug faced a setback Thursday as the Drug Enforcement Administration (DEA) announced that it will keep marijuana illegal for any purpose.
This decision supports and reinforces an employer's right to test employees for marijuana and discipline any employee who has a positive test result.
With this ruling, marijuana will remain a Schedule 1 substance under the Controlled Substances Act. Substances classified as a Schedule 1 are defined by the Food and Drug Administration to have no medical use. The DEA will announce their ruling today on their Federal Register.  Click here for ruling This ruling also relaxes the guidelines for marijuana research which will make it easier for institutions to grow marijuana for scientific study.
The DEA states that a drug may have a "currently accepted medical use" in the United States if the drug meets a five-part test. Established case law (Alliance for Cannabis Therapeutics v. DEA, 15 F.3d 1131, 1135 (D.C. Cir. 1994)
5 steps listed below to be "classified and accepted for medical use"
the drug's chemistry is known and reproducible
there are adequate safety studies;
there are adequate and well-controlled studies proving efficacy;
the drug is accepted by qualified experts;
the scientific evidence is widely available.
In reaching its conclusion, the DEA stated that a Health and Human Services evaluation indicates that marijuana has no ''currently accepted medical use'' because "the drug's chemistry is not known and reproducible.  There are also no adequate safety studies documented and there are no adequate and well-controlled studies proving value.
"At this time," the DEA concluded, "the known risks of marijuana use have not been shown to be outweighed by specific benefits in well-controlled clinical trials that scientifically evaluate safety and efficacy."
If you have any questions regarding the DEA's ruling please call:
John Burgos, CPC
Business Development Manager
Accredited Drug Testing Inc
Health Screenings USA Inc
(800)221-4291
www.accrediteddrugtesting.net
www.healthscreeningsusa.com