As of October 11th, 2017, Patrice Kelly has been promoted from acting director to Director of the DOT Office of Drug and Alcohol Policy.
Mr. Jim Greer, of Accredited Drug Testing and his employees, would like to congratulate Ms. Patrice Kelly on her new title.
Patrice Kelly has been acting Director of The ODACP since 2013, and Deputy Director since 2008.
Before joining the ODACP in 2007, Ms.Kelly was the senior attorney for the FAA. She was the first FAA attorney to revoke an air carriers license for failing to implement drug and alcohol testing.
ODAPC's mission is "to enhance public safety within transportation industries across the United States by issuing regulations to prevent alcohol misuse and illegal drug use in transportation systems and ensuring that DOT's drug and alcohol policies are implemented in a consistent, fair, and efficient manner."
Patrice Kelly has been comprehensively working on changing the drug and alcohol policies within the DOT, and other areas of The United States Government drug and alcohol regulated departments since 1996.
Jim Greer and Accredited Drug Testing would like to commend Ms.Kelly for her hard work, and dedication to the public safety of American Citizens.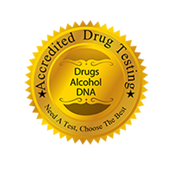 Accredited Drug Testing is a 24/7 national scheduling company for all DOT and non-DOT screening needs. We provide DOT-regulated drug testing, DOT and non-DOT regulated health screenings, DNA sampling, and vaccinations.
www.accrediteddrugtesting.net
1800-221-4291
info@accrediteddrugtesting.net