On August 10th 2017, President Donald Trump declared a state of emergency in the United States, known as the Opioid Epidemic.
More and more people are becoming aware of this rapidly growing issue that imposes a huge threat on American citizens.
Opioids are a class of drugs that include licit prescription pain relievers oxycodone, hydrocodone, codeine, morphine, fentanyl and others, as well as the illicit drug heroin.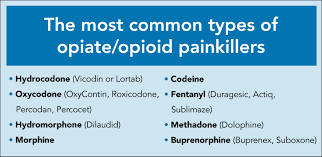 About 1.9 million Americans (0.8 percent) reported full-fledged opioid addiction*
What does this mean for you?
 Opioid Epidemic Affect On Employers
The use of opioids or prescription painkillers can result in drowsiness, inattentive behavior, dizziness, cloudiness, lack of motivation, and more. To ensure the safety of your staff, and others around them you should enroll yourself, and supervisors in reasonable suspicion drug training. This is a two-hour online course that informs on what signs to look out for, and the next steps one should take if these signs occur.
Reconsider becoming a drug-free workplace. Once it is known that your company is drug-free, it can limit the risk of work-related accidents, as well as prevent addiction from happening in an employee.
Create a drug and alcohol policy that allows your employees to confidentially share information with you about themselves. Make it known that your employees should feel comfortable sharing this information. Educate other employees on the current  Opioid Epidemic, and how they can help.
 Opioid Epidemic Affect On Employees
Being that the Opioid Epidemic has been declared a state of emergency, expect to see a few changes in company policies.
In the Department of Transportation, a request for a revision of the drug and alcohol policy has been made. If passed, the standardized drug test for the DOT will change from a 5-panel drug test to a 5-panel drug test with expanded opioid testing. While 5-panel drug tests include opiates, a SAMSHA regulated expanded test will examine for Hydrocodone, Hydromorphone, Oxycodone, and Oxymorphone.
Be expecting to take and pass a pre-employment drug screening for any job you are applying for.
In May 2017, the Federal Reserve took a survey on the reason why employers could not feel low skilled positions. One reason concluded that employees could not pass a drug test.
Under the American Disabilities Act or ADA, addiction itself is not considered a disability. However, if you previously engaged in the usage of drugs or alcohol, and are currently participating in a rehabilitation program, or have been successfully rehabilitated, you are eligible for social security benefits.