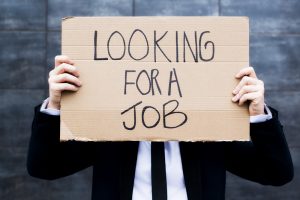 House Republicans are making some major headway in their quest to allow states to drug test people who are unemployed.  Republicans passed a resolution that negates a rule from the Department of Labor under the Obama
Administration that kept any drug testing for unemployment benefits very restricted. The House resolution passed with an overwhelming amount of Republican support and the support of four Democrats.
The rule is directly related to the Nationwide argument over unemployment benefits and whether drug testing should be required.   Since the 1960's, federal law has banned states from using drug tests to screen unemployment insurance applicants. However, Republicans
desire to amend the federal law which would permit states to require all applicants be screened for drug use.
In 2012 the Democratic party struck a deal as part of a compromise with Democrats to increase unemployment benefits and funding for other programs.  The Democrats ultimately conceded on a provision in a bill that would allow states to drug test applicants who either lost their jobs due to drug use or were applying for jobs in industries where drug tests are already commonly used. However, crafting the final rule and how it would work in practice was left up to the Department of Labor to implement. As a result, when the Department of Labor released its rule last year, Republicans argued that it was so narrow, States would not be allowed to implement drug tests for anyone.
In as much as the rule was released last August which allow Republicans to have the power to nullify it using the Congressional Review Act and thus that is what occurred in the recent House vote.
The House approved a resolution which was authored by Rep. Kevin Brady (R-TX) that voids it. If the Senate passes a vote to void it as well, which only requires a simple majority, Congress can then create its own rule or have the Labor Department draft it.  No matter which agency drafts the rule it will likely give States wide authority to drug-test people who are unemployed.
After the vote, Brady said in a statement, "This legislation places a check on blatant executive overreach that all but prohibits states from implementing important reform to help qualified unemployed workers in their quest to find a new job."
Although states do not have the authority to drug test most government programs, they can implement testing for Temporary Assistance for Needy Families who require cash assistance.
Thus, far, there have been 12 States which have implemented drug tests for welfare applicants and among those who have had testing programs up and running for the past two years, the results show very few positive test results.