Buy and Sell Drugs Online "Silk Road" Founder Gets 8 Years
June 7 2016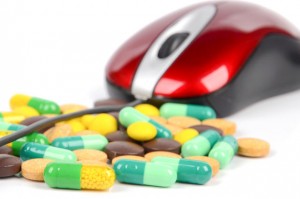 One of the masterminds behind the digital black market website Silk Road 2.0 was sentenced June 3 to eight years in prison, following a multiagency probe that included U.S. Immigration and Custom Enforcement's (ICE) Homeland Security Investigations (HSI).
Brian Farrell, 27, of Bellevue, was arrested in January 2015 for conspiracy to distribute heroin, methamphetamine and cocaine following a probe by the Seattle-Tacoma Border Enforcement Security Task Force (BEST Seattle), which includes HSI and the U.S. Postal Inspection Service. The U.S. Attorney's Office for the Western District of Washington prosecuted the case.
Farrell, who used the moniker "DoctorClu" on the Silk Road 2.0 site, originally came to the attention of HSI special agents in July 2014 for his involvement in site activities. According to investigators, Farrell was one of the small staff of online administrators and forum moderators who assisted the alleged site owner with the day-to-day operation of the website.
"The dark web is not the safe haven some think," said U.S. Attorney Annette L. Hayes. "This sentence should send a clear message to those who peddle illegal drugs via the dark web: you will be caught, prosecuted and face serious penalties."
Silk Road 2.0 was a hidden website designed to enable its users to buy and sell illegal drugs and other unlawful goods and services anonymously and beyond the reach of law enforcement. As part of the staff, Farrell was involved in activities such as approving new staff and vendors for the website and organizing a denial of service attack on a competitor.
When a search warrant was served at Farrell's Bellevue home, agents seized $35,000 in cash as well as silver bullion and various types of drug paraphernalia.
Since its launch in November 2013, Silk Road 2.0 was used by thousands of drug dealers and other vendors to distribute hundreds of kilograms of illegal drugs and other illicit goods and services to buyers throughout the world, as well as to launder millions of dollars generated by these unlawful transactions. As of September 2014, Silk Road 2.0 was generating sales of approximately $8 million per month and had approximately 150,000 active users.
With drug and alcohol testing centers throughout the entire United States, Accredited Drug Testing Inc. is available to answer all of your drug and alcohol testing questions and needs. For more information contact:
Brandon Rains
Director Of Online Marketing
Brandon@accredtiteddrugtesting.com
https://accrediteddrugtesting.net
(800) 221-4291
Accredited Drug Testing Inc
Health Screening USA Inc