Nov 1 2016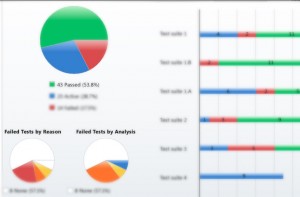 Let's take a more in-depth look at the statistics, facts, data, and outputs that have an impact workplace drug testing programs. Utilizing Quest Diagnostics as a resource, we will take a deeper dive into positivity by drug type.  
The Quest Diagnostics Drug Testing Index™ (DTI) measures these drugs by using a combination of three factors: drug category, specimen type, and workforce segment.
Substances are classified the following drug categories which include:
6-AM (heroin)
Amphetamines
Barbiturates
Benzodiazepines
Cocaine
Marijuana
MDMA (ecstasy)
Methadone
Opiates
Oxycodones
PCP
Propoxyphene.
Specimen types referenced are Urine, Oral Fluid, and Hair.
The study examined three workforce segments: federally-mandated safety-sensitive employees; the general U.S. workforce; and the combined U.S. workforce.
The Drug Testing Index (DTI) is considered the most comprehensive compilation of workplace drug testing data that is available to industry, government, media, and employers for data and insights. The index utilizes a five-year snapshot which help identifies trends in positivity rates. If the positivity rate of a particular drug changes in the same path for several years and/or is observed across various specimen types, it may be viewed as a trend.
The 2015 data compiled in DTI analysis, Dr. Barry Sample, Senior Director of Science and Technology, Quest Diagnostics, reported that "the rate of amphetamine and heroin detection in urine drug tests and the rate of marijuana detection in oral fluid drug tests has increased annually for the past five years in the general U.S. workforce."
Urine Drug Testing exhibited the following characteristics and insights:
Rate of amphetamine positivity increased in 2015, and has increased dramatically by 44 percent from 2011 to 2015.
Rate of marijuana positivity has increased by 26 percent since 2011. Furthermore, 45 percent of the general U.S. workforce in 2015 that had a reported positive drug test showed evidence of marijuana use.
Rate of heroin positivity has increased to an alarming 147 percent in the past five years.
These numbers illustrate that individuals in the workforce continue to use and test positive for amphetamine, marijuana, and heroin.  Furthermore, the most recent data from the National Survey on Drug Use and Health (NSDUH) reports that 67 percent of drug users in fact are employed. Consequently, employers should remain conscientious in their efforts to combat substance abuse in the workplace.
For information regarding the effects of drug abuse – Click Here
For  information on a drug free work place – Click Here
For  information on substance abuse programs – Click Here
For information on DOT Drug / Alcohol Testing requirements – Click Here
John Burgos, CPC
Business Development Manager
https://accrediteddrugtesting.net
(800) 221-4291
Accredited Drug Testing Inc
Health Screening USA Inc