Lawmakers and Industry Leaders Pushing for Job Site Alcohol Testing in New York.
March 1, 2016
Last month an ABC-7 Eyewitness News Investigators exclusive investigation caught construction workers in Manhattan drinking heavily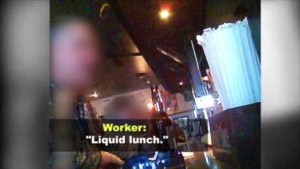 during lunch. The shocking footage has the City Council, Department of Buildings, and some construction industry leaders calling for mandatory alcohol testing.
The footage captured on an undercover camera, shows workers drinking numerous beers and taking shots of hard liquor. Over a 45-minute period the workers are drinking heavily whilst consuming little to no food, then returning to work, which included rigging cranes and operating various dangerous equipment. The workers were filmed drinking at three different locations, none of which seemed concerned for getting caught
For answers to all of your drug and alcohol testing questions and needs, Accredited Drug Testing is the premier source with local locations across the state of New York!
Last year, there were 18 construction fatalities in New York City alone. Lawmakers and industry leaders are taking steps to make mandatory drug and alcohol testing the law. In February, after a crane collapse killed a pedestrian, the New York City mayor implemented new crane regulations and quadrupled penalties for serious construction violations.
What is clear, is that mandatory drug and alcohol testing in safety sensitive positions should not be overlooked. Negotiations will have to begin due to its collective barging nature. Lawmakers will have to work with unions, independent contractors, and construction companies to come into agreement for mandatory drug and alcohol testing.  
Some sites already require mandatory drug and alcohol screening but not all do. This leads to major concerns given the safety sensitive nature of construction work. Impaired workers not only endanger their coworker's lives, but those around the site.
The contracter at the center of the investigation, says he has fired some of the workers. The company also stated they would require mandatory drug and alcohol testing at all sites now. Accredited Drug Testing can easily perform on site drug and alcohol testing.   
With drug and alcohol testing centers throughout the New York City area, Accredited Drug Testing is there to answer all of your drug and alcohol testing questions and needs. For more information contact:
Andrew Gormally
Marketing/Industry Relations Assistant
Andrew@accredtiteddrugtesting.com
http://accrediteddrugtesting.net/
(800) 221-4291
Accredited Drug Testing Inc
Health Screening USA Inc
Related Article: ABC7NY.com: Investigators Exclusive: Union, lawmakers react after construction workers caught drinking