New FRA Regulations Expand Drug and Alcohol Testing
June 2 2016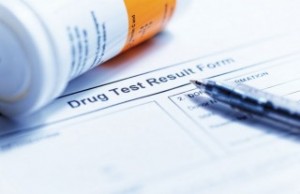 The U.S Department of Transportation Federal Railroad Administration (FRA) announced that it has two final rules to better protect railroad employees working on and off the tracks.
The first rule amends the already existing roadway worker protection regulation. The second revises the FRA's existing alcohol and drug testing regulations, to now cover maintenance of way employees.
"Clear communication, multiple layers of safety and a rigorous alcohol and drug testing policy are critical to keep workers along and near tracks—and ultimately passengers and train crews—out of harm's way," said U.S. Transportation secretary Anthony Foxx. "These are common sense rules that will help make our railroads safer."
The roadway worker protection final rule amendments will: (1) resolve different interpretations that have emerged since the rule went into effect nearly 20 years ago; (2) implement FRA's railroad safety advisory committee's  consensus recommendations; (3) codify certain FRA technical bulletins; (4) codify a fast act mandate by adopting new requirements governing redundant signal protections; (5) address the safe movement of roadway maintenance machinery over signalized non-controlled track (not under a dispatcher's control); and (6) amend certain qualification requirements for roadway workers.
"These new rules add another layer of protection for workers who work along and near railroad tracks and will help us reduce preventable worker injuries and fatalities," said FRA administrator Sarah E. Feinberg.
"Whether you are an engineer, conductor or someone working alongside the tracks, safety requires alertness. any reduction in awareness caused by drugs or alcohol use can often be the difference between life and death," Feinberg added.
With drug and alcohol testing centers throughout the entire United States, Accredited Drug Testing Inc. is available to answer all of your drug and alcohol testing questions and needs. For more information contact:
Andrew Gormally
Marketing/Industry Relations Assistant
Andrew@accredtiteddrugtesting.com
http://healthscreeningsusa.com
(800) 221-4291
Accredited Drug Testing Inc
Health Screening USA Inc