Vermont Legislature Could Be First To Legalize Marijuana in the U.S.
March 16, 2016
Vermont could be the first state to legalize marijuana in the U.S. through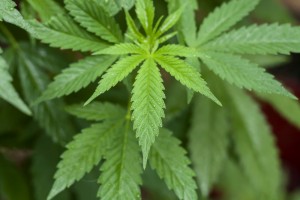 legislation, rather than by voter initiative. This month, state representatives will debate over a Senate passed bill that would allow adults over 21 to purchase and smoke marijuana beginning in 2018.
The current proposal would prohibit users from growing plants at home and ban the sale of edible products containing marijuana extracts.  The law would also impose a 25 percent tax on sales of the the drug, the proceeds of which would be used to fund drug law enforcement and drug education programs.
Colorado, Washington, Oregon and Alaska, as well as the District of Columbia, have legalized marijuana through ballot initiatives, and voters in four more states, including neighboring Massachusetts, are to vote on legalization in November.The drug remains illegal under federal law.
Supporters acknowledge that the bill will have a harder path to approval in the state's House of Representatives, where many Republicans are wary of legalizing the drug.
Marijuana is the most commonly used illicit drug in the United States. Users can mix marijuana in food, such as brownies, cookies, or candy, or brew it as a tea. A newly popular method of use is smoking or eating different forms of THC-rich resins.
THC acts on specific brain cell receptors that ordinarily react to natural THC-like chemicals in the brain. These natural chemicals play a role in normal brain development and function. THC can be easily detected in a 5 panel drug screening.
With drug and alcohol testing centers throughout the entire state of Vermont, Accredited Drug Testing Inc. is available to answer all of your drug and alcohol testing questions and needs.
For more information contact:
Andrew Gormally
Marketing/Industry Relations Assistant
Andrew@accredtiteddrugtesting.com
http://accrediteddrugtesting.net/
(800) 221-4291
Accredited Drug Testing Inc